Introduction
No-code development is revolutionizing the way we build websites and apps by empowering non-technical individuals to create digital products without any coding skills. This rapidly growing industry has produced numerous success stories that showcase the power of no-code tools. In this article, we'll dive into six inspiring examples of successful no-code projects that will motivate you to embark on your no-code journey.
1. Bubble: The No-Code Platform That Built Itself
Bubble, a leading no-code platform, is the perfect example of a successful no-code project, as it was developed using its own technology. Founded in 2012, Bubble enables individuals to create web applications without any coding experience. The platform's intuitive drag-and-drop interface and visual programming make it easy for users to build complex apps, turning Bubble into a favorite among no-code enthusiasts.
2. Carrd: Simple, One-Page Sites for Everyone
Carrd is a no-code website builder that specializes in creating one-page sites for personal profiles, portfolios, or landing pages. Designed with simplicity in mind, Carrd offers a wide variety of templates and customization options to create the perfect single-page website without any coding knowledge. With millions of users worldwide, Carrd's success is a testament to the potential of no-code tools for democratizing web development.
3. Glide: Building a No-Code Food Delivery App
Glide, a no-code app builder, was used to create a food delivery app that managed to compete with industry giants like Uber Eats and DoorDash. The app's creator, a non-programmer, developed the app with Glide's user-friendly interface that transforms Google Sheets data into fully-functional apps. The food delivery app's success demonstrates how no-code tools like Glide can level the playing field for aspiring app developers.
4. Softr: Crafting a Community Marketplace
Softr, another popular no-code website builder, was used to create a community marketplace that connects local artisans with potential customers. The platform enabled the project's founder to design, build, and launch the marketplace in a matter of weeks, without any prior coding experience. The marketplace's success highlights the efficiency and flexibility of no-code tools in launching digital businesses.
5. Adalo: Developing a Fitness App Without Breaking a Sweat
Adalo, a no-code platform for creating mobile apps, was utilized to build a fitness app that offers personalized workout routines and tracks users' progress. The app's creator, a fitness enthusiast with no programming background, was able to bring his vision to life using Adalo's simple drag-and-drop interface and pre-built components. The fitness app's popularity underlines the potential of no-code development in niche industries.
6. Webflow: Designing an E-Commerce Store Without Limits
Webflow, a powerful no-code website builder and hosting platform, was chosen to create an e-commerce store for a sustainable fashion brand. The brand's owner, a designer with limited technical skills, used Webflow's visual editor and CMS to create a fully-customized online store, complete with inventory management and payment processing. The store's success showcases the versatility of no-code tools in meeting diverse business needs.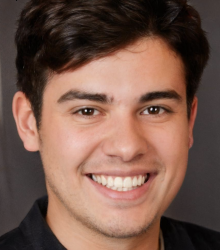 Latest posts by Daniel M. – Co-Founder and Technical Advisor
(see all)