Start Building Websites and Apps Without Programming Experience
No-code development platforms have revolutionized the tech industry by enabling individuals without any programming or coding experience to create websites and apps. These powerful tools have simplified the development process, allowing non-technical users to bring their ideas to life without needing to learn complex programming languages. In this article, we'll guide you through the process of getting started with no-code development, even if you're a complete beginner.
Understand Your Goals and Choose the Right No-Code Platform
Before diving into no-code development, it's essential to understand your goals and requirements. Are you looking to create a simple blog, an e-commerce store, or a sophisticated web application? Identifying your objectives will help you select the most suitable no-code platform to meet your needs.
There are a multitude of no-code development tools available, each catering to different types of projects and levels of complexity. Some popular no-code platforms include Wix, Webflow, Bubble, and Appgyver. Research the features and pricing of each platform to determine the best fit for your project.
Master the Platform's Interface and Features
Once you've selected your no-code platform, take the time to familiarize yourself with its interface, features, and capabilities. Most no-code tools provide extensive documentation, tutorials, and community forums to help you learn how to use the platform effectively. Dedicate time to exploring these resources and practicing with the platform's drag-and-drop builder, design tools, and pre-built templates.
Plan Your Project and Structure Your Content
With a solid understanding of your chosen no-code platform, it's time to plan your project. Begin by outlining the structure and layout of your website or app, including the pages, sections, and elements you'll need. Consider user experience and navigation, ensuring your design is intuitive and user-friendly.
Next, gather and organize your content, including text, images, and other media. Be mindful of SEO best practices, incorporating relevant keywords and phrases to improve search engine rankings and increase the visibility of your project.
Test, Iterate, and Optimize Your No-Code Project
As you build your website or app, it's crucial to continually test and refine your project. Regularly check for functionality, usability, and design consistency across different devices and browsers. Solicit feedback from friends, colleagues, or potential users to identify areas for improvement and optimization.
Remember that no-code development is an iterative process, so don't be afraid to make changes and experiment with different design elements to create the best possible product.
Launch and Promote Your No-Code Creation
Once you're satisfied with your no-code project, it's time to launch and promote it. Share your website or app on social media, relevant online forums, and with your personal network. Consider implementing additional SEO strategies, such as content marketing and link building, to increase organic traffic and visibility.
Conclusion and Resources to Get Started
No-code development platforms have opened the doors for individuals with no programming or coding experience to create impressive websites and apps. By choosing the right platform, mastering its features, planning your project, and optimizing your creation, you can join the growing community of no-code developers and bring your ideas to life.
To further support your journey into no-code development, consider exploring the following resources:
1. No-Code Community Forums: Engage with fellow no-code developers, share your experiences, and seek advice on various no-code platforms and tools.
2. Makerpad: Access a comprehensive library of tutorials, case studies, and workshops to learn more about no-code development and enhance your skills.
3. No-Code Podcasts: Listen to industry experts discussing no-code development, sharing tips, and providing insights into the latest tools and trends.
By leveraging these resources and maintaining a proactive approach to learning and experimenting, you'll gain the confidence and expertise needed to excel in the world of no-code development. Embrace the opportunities presented by this innovative technology and start building your dream projects today.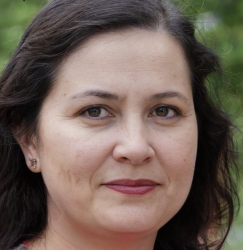 Latest posts by Rebecca T. – Co-Founder and Editor-in-Chief
(see all)