Introduction
As the world becomes increasingly digital, there has never been a better time to learn how to develop websites and apps. But not everyone has the time or inclination to learn traditional coding languages. No-code development platforms empower individuals to create complex applications without writing a single line of code. In this article, we will explore five beginner-friendly no-code tools to help you start your no-code journey.
Wix – A Visual Website Builder
Wix is an intuitive website builder that allows users to create professional-looking sites with no coding knowledge required. Its drag-and-drop interface makes it easy for beginners to design and customize their websites to their liking. Wix also offers many templates, ensuring you find the perfect design for your site. Additionally, Wix comes with built-in SEO tools, making it easier for your website to rank higher on search engines.
Bubble – Build Web Apps with No Coding
Bubble.io is a no-code platform enabling you to build web applications from scratch without coding knowledge. Its visual editor allows you to design and develop your app using drag-and-drop components, making it highly user-friendly for beginners. Bubble also provides various plugins and integrations, so you can easily add third-party functionality to your app. Moreover, Bubble offers tutorials and a supportive community that can help you troubleshoot any issues you might face.
Adalo – Create Mobile Apps with Ease
Adalo is a no-code app development platform that makes it simple for anyone to create mobile apps without prior programming experience. It offers an easy-to-use drag-and-drop interface, allowing users to easily design and customize their apps. Adalo also provides a range of pre-built templates and components, making it easy for beginners to start creating apps quickly. Plus, it supports both iOS and Android platforms, so you can easily build cross-platform apps.
Webflow – Design Responsive Websites Visually
Webflow is a powerful no-code tool that enables users to design, build, and launch responsive websites visually. Its user-friendly interface allows beginners to create professional-quality websites without needing any coding knowledge. Webflow's visual CSS editor makes it easy to style your site, while its extensive library of pre-built components ensures you can quickly build a website. Additionally, Webflow offers built-in hosting and SEO tools, ensuring that your website performs optimally.
Zapier – Automate Your Workflow
Zapier is a no-code automation tool that connects your favorite web applications and automates tasks between them. By creating "Zaps," you can easily automate repetitive tasks without any coding knowledge, saving you time and effort. With thousands of app integrations available, Zapier is a must-have tool for beginners looking to streamline their workflow and improve productivity.
Conclusion
No-code development tools have made it possible for anyone to create websites and apps without needing programming skills. By using beginner-friendly platforms like Wix, Bubble, Adalo, Webflow, and Zapier, you can build stunning websites and apps effortlessly. Dive into the world of no-code development today and unlock your creative potential.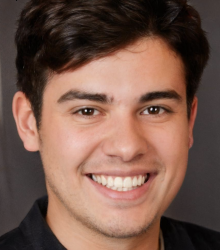 Latest posts by Daniel M. – Co-Founder and Technical Advisor
(see all)