Introduction
No-code development has revolutionized the way individuals create websites and apps, making it accessible to a wider audience. A crucial aspect of any successful project is an intuitive and visually appealing user interface (UI). In this article, we will explore best practices for designing user interfaces in no-code development, ensuring your projects stand out and provide an exceptional user experience.
Understand Your Target Audience:
Before diving into the design process, it's essential to understand your target audience. Research their preferences, needs, and expectations to create a UI that resonates with them. Tailor your design to cater to their specific requirements, ensuring a seamless and enjoyable experience.
Incorporate user feedback throughout the development process to refine your UI. This iterative approach will help you create a more user-centric design, increasing user satisfaction and engagement.
Prioritize Simplicity and Clarity:
A well-designed UI should be simple and easy to navigate. Avoid cluttering your interface with unnecessary elements, as this can overwhelm users and make it difficult for them to find what they're looking for. Instead, focus on presenting information in a clear and concise manner.
Organize your content using a logical hierarchy, grouping related elements together. Utilize whitespace effectively to create a clean and uncluttered layout, making it easier for users to interact with your no-code app or website.
Ensure Consistency Across Your Design:
Consistency is key when designing a user interface for no-code development. Establish a set of design guidelines, including typography, color schemes, and button styles, to maintain a cohesive look and feel throughout your project.
By adhering to these guidelines, you'll create a more professional and polished appearance, enhancing your project's credibility and user trust.
Optimize for Accessibility:
Accessibility should be a top priority when designing user interfaces in no-code development. Ensure your design is inclusive and usable by individuals with varying abilities by following accessibility best practices.
Use high-contrast color combinations, clear and legible typography, and provide alternative text for images. Additionally, ensure your interface is compatible with assistive technologies, such as screen readers, to accommodate users with disabilities.
Design for Responsiveness:
With the increasing variety of devices and screen sizes, it's crucial to design your no-code UI to be responsive. This ensures your app or website looks and functions optimally across different devices, providing a consistent user experience.
Utilize flexible layouts, scalable images, and media queries to create a responsive design that adapts to various screen sizes and resolutions.
Test and Iterate:
Finally, testing your no-code UI is essential to identify any issues and areas for improvement. Conduct usability tests with real users to gather valuable feedback and insights.
Analyze the results and make necessary adjustments to your design, continuously refining your UI to provide the best possible user experience.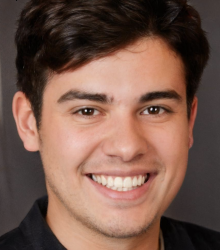 Latest posts by Daniel M. – Co-Founder and Technical Advisor
(see all)