The unofficial Airtable User Conference, Expo and Awards
Do you love Airtable and no-code?
Are you a budding cyborg, or community organizer or want to change the world with your business?
Our first event was a smashing success, with over 1000 people signed up was pandemic-busting mega success.
Our second event was in Austin, Texas had people flying in from all over the United States for our first in-person event, with sponsors, and even Airtable employees.
Now we are back with a TWO DAY event in San Francisco at AIRTABLE HQ for YEAR THREE!
Date: May 17-18, 2023
Location: San Francisco, California
Cost: $400
Website: https://daretable.com/
Both days will be filled with exciting opportunities to network, build your customer base or get help with your current challenges. We will feature a live help desk on the floor to support your challenges, you get dinner and lunch and snacks! We have amazing keynotes that will blow your mind and a very special unconference time that will happen on day two, where YOU create the content!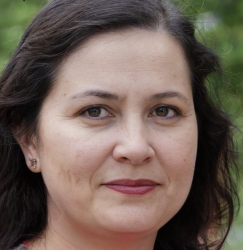 Latest posts by Rebecca T. – Co-Founder and Editor-in-Chief
(see all)