Introduction:
Embrace the power of no-code development to create engaging online contest platforms efficiently and cost-effectively. This blog post covers the essentials of constructing an interactive contest site without writing a single line of code. Learn about top no-code platforms, vital planning stages, attractive design principles, and implementing captivating contest mechanics to entice your audience.
1. Picking the Perfect No-Code Platform:
Discover a variety of exceptional no-code solutions that cater to your contest site needs. Delve into the offerings of Webflow, Bubble, Wix, and Adalo while considering factors like user-friendliness, scalability, integration capabilities, and cost. Find the ideal platform for your project with a well-informed choice.
2. Strategizing Your Contest Website:
Clearly outline your site's objectives, target demographics, and must-have features to create a solid foundation. Organize the website architecture, including primary pages, smooth navigation, and intuitive user flow. Developing a coherent plan streamlines your website-building process and ensures an enjoyable experience for your audience.
3. Crafting an Engaging User Interface (UI):
Design plays a critical role in retaining users and inspiring participation in your contests. Familiarize yourself with UI design principles and techniques for creating visually appealing and functional interfaces. To expedite the design process, consider leveraging pre-made templates or UI kits that can be customized to your specific requirements.
4. Implementing Enticing Contest Mechanics:
Explore various contest formats such as sweepstakes, photo competitions, quizzes, and polls, and determine the most appropriate for your platform. Establish clear contest guidelines, eligibility conditions, and submission criteria. Boost user engagement by incorporating social media sharing options and other promotional features that seamlessly integrate with your site.
5. Safeguarding User Accounts and Data:
Ensure your website prioritizes data protection and adheres to relevant privacy regulations like GDPR. Learn to create secure user accounts and manage user-generated content effectively. Familiarize yourself with third-party tools that facilitate user authentication, such as Google and Facebook integrations, to streamline the sign-up process while maintaining security.
6. Streamlining Contest Administration:
Maximize efficiency by integrating no-code tools and solutions that automate various contest management tasks. Delve into methods for automating entry validation, winner selection, and email notifications, making contest administration a breeze. Address potential challenges and explore innovative solutions for seamless contest management.
7. Monitoring and Enhancing Performance:
Keep track of your website's success with key performance indicators (KPIs) and analytics tools. Investigate essential metrics for a contest website, like user engagement, conversion rates, and user retention. Employ data-driven strategies to optimize user experience, drive participation, and encourage return visits.
8. Promoting and Scaling Your Contest Website:
Utilize a combination of marketing strategies to expand your site's reach and attract a larger audience. Explore content marketing, social media campaigns, search engine optimization (SEO), and targeted advertising to drive traffic and awareness. As your platform grows, consider scalability options offered by your chosen no-code platform to accommodate increased user activity and expand site functionality.
By implementing these strategies and harnessing the potential of no-code development tools, you will establish a successful online contest platform that delights users and promotes engagement. Continue learning and adapting to emerging trends to ensure your contest website stays at the forefront of innovation and captures the interest of your target audience.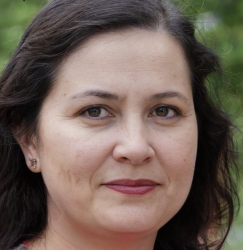 Latest posts by Rebecca T. – Co-Founder and Editor-in-Chief
(see all)