Key Resources to Kickstart Your No-Code Journey
No-code development is revolutionizing the way we build websites and applications, making it easier and more accessible for individuals with little or no programming experience. This article will explore the best free resources available to help you learn no-code development and quickly create your own digital products. By leveraging these key resources, you can kickstart your no-code journey and transform your ideas into reality.
Online Tutorials and Courses
Taking advantage of free online tutorials and courses is a fantastic way to learn no-code development from the ground up. Websites like NoCode.tech and Makerpad offer comprehensive guides and step-by-step video tutorials that cater to beginners and experienced users alike. These platforms provide access to expert-led content, helping you master no-code development tools and launch your projects without writing a single line of code.
Community Forums and Support Groups
Joining no-code development communities and support groups can significantly enrich your learning experience. Platforms like No-Code Founders and No-Code Devs host active forums where users share their knowledge, ask questions, and collaborate on projects. By participating in these communities, you can learn from experienced no-code developers, gain insights into best practices, and stay up-to-date with the latest no-code tools and trends.
YouTube Channels and Podcasts
YouTube channels and podcasts dedicated to no-code development are excellent resources for learning on-the-go. Channels like NoCodeNoProblem and VisualDevFM offer in-depth tutorials, interviews with industry experts, and case studies of successful no-code projects. By subscribing to these channels and podcasts, you can stay informed about the latest no-code developments and learn valuable tips and tricks to enhance your skills.
eBooks and Blogs
Free eBooks and blogs on no-code development provide a wealth of information to help you master the art of creating digital products without code. Websites like NoCodeEssentials and NoCodeJournal offer informative articles, case studies, and how-to guides to help you learn no-code development at your own pace. These resources cover a wide range of topics, from selecting the right no-code tools to optimizing your projects for success.
No-Code Development Tools
Many no-code development tools offer free plans or trial periods, allowing you to experiment with different platforms and find the one that best suits your needs. Popular tools like Bubble, Webflow, and Adalo provide comprehensive documentation, video tutorials, and community support to help you learn their platforms and create your projects with ease.
By following no-code-related hashtags and joining social media groups, you can connect with fellow no-code enthusiasts and access a wealth of resources. Platforms like Twitter, LinkedIn, and Facebook host active no-code communities where users share their experiences, ask questions, and offer support. By engaging with these groups, you can expand your network, learn from others, and stay informed about the latest no-code news and trends.
Conclusion
In conclusion, learning no-code development has never been more accessible or affordable, thanks to the abundance of free resources available online. By utilizing these key resources, including online tutorials, community forums, YouTube channels, and more, you can quickly gain the skills needed to create websites and applications without writing a single line of code. As the no-code movement continues to grow, now is the perfect time to start your journey and tap into the immense potential of no-code development.
Embrace the power of no-code development and transform your ideas into reality with the help of these free resources. As you progress through your no-code journey, don't hesitate to ask questions, collaborate with others, and experiment with different tools and platforms. With persistence and dedication, you'll be well on your way to becoming a skilled no-code developer, capable of building impressive digital products that cater to your unique needs and vision.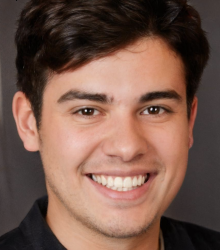 Latest posts by Daniel M. – Co-Founder and Technical Advisor
(see all)