Introduction
If you're an aspiring no-code developer or a seasoned pro, understanding how to measure the success of your no-code projects is crucial to your growth and development. With the increasing popularity of no-code tools, it's essential to have a clear roadmap for assessing the impact of your work. In this article, we'll discuss six key performance indicators (KPIs) to help you track the success of your no-code applications and websites.
User Experience (UX) Metrics
To begin with, user experience (UX) metrics are vital in determining the success of your no-code projects. A well-designed no-code app or website should offer a seamless and enjoyable user experience. Key UX metrics to consider include:
Loading Time: Fast loading times are critical for user satisfaction. Monitor your no-code project's loading times to ensure a smooth experience for users.
Navigation: Easy-to-use navigation enhances user engagement. Analyze your site's navigation structure and identify areas that may need improvement.
Conversion Rates
Conversion rates are a powerful indicator of the effectiveness of your no-code projects. Whether you're aiming to generate leads, drive sales, or increase sign-ups, tracking conversion rates will help you understand how well your project is performing. Make sure to:
Set specific goals for your no-code project and track the number of conversions against these objectives.
Continually optimize your project to improve conversion rates, focusing on elements such as design, calls-to-action, and user experience.
User Engagement Metrics
User engagement metrics help you understand how users interact with your no-code project. By analyzing these metrics, you can identify patterns and trends that contribute to your project's success. Important user engagement metrics include:
Time on Site: This metric provides insights into how long users are spending on your no-code project. High time on site indicates that users find your content valuable and engaging.
Bounce Rate: A high bounce rate can indicate that users aren't finding what they need on your no-code project. Investigate potential causes and implement changes to reduce bounce rates.
Retention Rates
Retention rates show how many users return to your no-code project after their initial visit. High retention rates signal that users find your project valuable and are more likely to become loyal customers. To improve retention rates:
Regularly update your no-code project with fresh content, features, and enhancements to keep users engaged.
Use email marketing or push notifications to remind users about your project and encourage them to revisit.
User Feedback
User feedback is an invaluable resource when assessing the success of your no-code projects. Actively seek feedback from users to gain insights into their experiences and identify areas for improvement. Consider:
Conducting user surveys to gather feedback on your project's usability, design, and content.
Monitoring online reviews and social media comments to address user concerns and enhance your no-code project.
Organic Traffic and Keyword Rankings
Lastly, organic traffic and keyword rankings can provide insights into the effectiveness of your no-code project's SEO efforts. Focus on:
Monitoring organic traffic to your no-code project using tools like Google Analytics to understand the sources and volume of your traffic.
Tracking your project's keyword rankings in search engines to assess the success of your SEO strategy and identify opportunities for improvement.
Conclusion
Measuring the success of your no-code projects is crucial for continuous improvement and growth. By monitoring key performance indicators such as user experience, conversion rates, user engagement, retention rates, user feedback, and organic traffic, you'll be able to make data-driven decisions and optimize your projects for maximum impact.
Remember, the no-code development landscape is constantly evolving. Stay informed about the latest trends, tools, and best practices to ensure that your no-code projects continue to thrive. By keeping an eye on these essential metrics and making necessary adjustments, you'll be well on your way to creating highly successful no-code apps and websites that truly resonate with your users.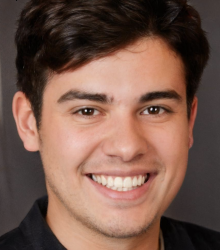 Latest posts by Daniel M. – Co-Founder and Technical Advisor
(see all)