🔥 The Product-Led Summit San Francisco is the must-attend event for senior product leaders seeking to stay ahead of PLG strategies.
💪 Join thought leaders from around the world to learn from the best, gain valuable insights, and connect with like-minded professionals.
🚀 Stay up-to-date with the latest trends and take your product strategy to the next level.

Date:  September 19-20, 2023
Location: San Francisco, California
Cost: $1,295

🎤 Access all Sessions
🎉 Networking Events
🤝 Exhibition Floor
☕️ Refreshments
🥗 Lunch
🍸 Happy Hour
📺 Recordings OnDemand
📂 Slide Decks* 👀 Membership Network
Why attend?
Gain inspiration from the most pioneering and successful product-led leaders in the industry. With their invaluable expertise and insights, you can take your organization's product-led growth strategy to the next level, ensuring success in the rapidly-evolving digital landscape. Don't miss this exclusive opportunity to learn from the best and stay ahead of the curve.
Speakers (more to come):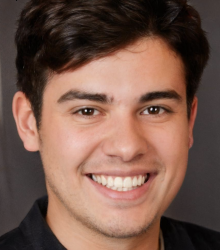 Latest posts by Daniel M. – Co-Founder and Technical Advisor
(see all)