Tutorials for No-Code Development
Looking to dive into the world of no-code development? This rapidly growing industry enables individuals without a technical background to create websites, apps, and software by using intuitive, visual tools. We've curated a list of top 6 beginner-friendly online courses and tutorials to help you start your no-code journey. Learn to build your own projects with the guidance of experts in these comprehensive resources.
Bubble.io is a powerful no-code platform that allows users to build web applications without writing a single line of code. The Bubble.io Fundamentals Course is the ideal starting point for beginners, as it covers the basics of creating and deploying applications using the platform. This course features step-by-step video tutorials and hands-on projects to ensure a thorough understanding of the no-code development process.
Adalo is a popular no-code platform designed for creating mobile and web applications. The Adalo App Development Bootcamp is perfect for beginners who want to learn how to build fully functional apps without coding. This comprehensive course covers everything from app design to publishing, ensuring you become proficient in Adalo and can bring your app ideas to life.
Webflow is a robust web design tool that enables users to design and develop responsive websites without coding. Webflow University offers an extensive library of free video tutorials, courses, and written guides for users of all skill levels. The beginner-friendly resources include lessons on web design principles, building responsive layouts, and creating custom interactions and animations.
Glide Apps is a no-code platform that allows users to create mobile applications using Google Sheets as a data source. The Glide Apps Masterclass is a comprehensive course aimed at beginners who want to learn how to build mobile apps without any coding knowledge. This course covers app creation, design, and functionality, providing a solid foundation for using Glide Apps for no-code development.
Makerpad is an online community that offers resources for learning no-code development. Their extensive library of beginner-friendly tutorials covers various no-code platforms, including Zapier, Airtable, and Notion. Users can access step-by-step guides, video lessons, and live workshops to learn how to create custom applications and automate tasks without coding.
OutSystems is a leading low-code platform for building web and mobile applications. The OutSystems Low-Code School offers free, instructor-led courses for beginners looking to learn the basics of low-code development. These courses cover the fundamentals of application development, integration, and deployment, ensuring that you can confidently create and maintain your own applications.
Conclusion
Embarking on your no-code development journey has never been easier with the abundance of beginner-friendly online courses and tutorials available. By selecting the right resources, you can quickly gain the skills and knowledge required to create functional websites, apps, and software without any coding experience. These comprehensive courses provide step-by-step guidance, hands-on projects, and expert insights, ensuring that you can confidently navigate the world of no-code development.
In conclusion, the no-code movement is revolutionizing the way we build digital products, making it accessible to individuals from diverse backgrounds. By leveraging these top 6 beginner-friendly courses and tutorials, you can join this growing community of no-code enthusiasts and turn your creative ideas into tangible projects. So, don't wait any longer – take the first step towards mastering no-code development and unlock limitless possibilities in the digital space.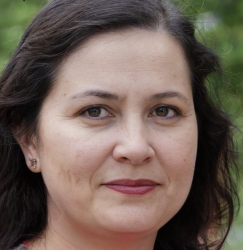 Latest posts by Rebecca T. – Co-Founder and Editor-in-Chief
(see all)