Introduction:

Are you an aspiring no-code developer looking to enhance your skills in user experience (UX) and design? Diving into the world of no-code development can be exciting, but it can also be challenging to find the right resources to learn from. In this article, we've compiled a list of the top six recommended resources for learning more about UX and design in no-code development. These platforms will help you create visually appealing, user-friendly sites and apps that stand out from the competition.
1. No-Code UX & Design Courses on Udemy:
Udemy is a popular online learning platform that offers numerous courses on a wide range of topics, including no-code development, UX, and design. With instructors who are experts in their fields, Udemy's courses offer comprehensive, practical information that caters to beginners and advanced learners alike. Some highly-rated no-code UX and design courses on Udemy include "Web Design for Beginners: Real-World Coding in HTML & CSS" and "User Experience Design Essentials – Adobe XD UI UX Design."
2. Webflow University:
Webflow is a powerful no-code website builder that empowers designers and developers to create responsive, visually stunning websites without writing a single line of code. Webflow University is an excellent resource for learning more about UX and design principles in no-code development. With a vast library of free video tutorials, blog articles, and community forums, Webflow University covers everything from the basics of web design to advanced techniques in interaction and animation.
3. Bubble Bootcamp:
Bubble is a popular no-code app development platform that enables users to build and launch custom web applications without coding. Bubble Bootcamp is an intensive, hands-on training program designed to teach participants how to build fully functional web applications using the Bubble platform. The bootcamp covers essential UX and design principles, as well as best practices for creating user-friendly apps. Participants receive expert guidance and support from experienced Bubble developers throughout the course.
4. YouTube Channels for No-Code UX & Design:
YouTube is a treasure trove of information for aspiring no-code developers. There are numerous channels dedicated to providing tutorials, tips, and tricks on UX and design in no-code development. Some popular YouTube channels to check out include Flux Academy, The Futur, and CharliMarieTV. These creators regularly share valuable insights and advice on topics like responsive design, user testing, and design systems.
5. No-Code Design Books and eBooks:
Reading books and eBooks on UX and design in no-code development can help you gain a deeper understanding of the subject. Some popular titles include "Don't Make Me Think" by Steve Krug, "The Design of Everyday Things" by Don Norman, and "Refactoring UI: The Book" by Adam Wathan and Steve Schoger. These books offer expert advice and practical guidance on creating intuitive, user-friendly designs for your no-code projects.
6. Online Communities and Forums:
Online communities and forums can provide a wealth of knowledge, support, and inspiration for no-code developers. Platforms like the No-Code Reddit community and the No-Code Slack group are excellent places to connect with like-minded individuals, ask questions, and share your own experiences in UX and design. Participating in these communities can help you stay up-to-date on the latest trends, tools, and best practices in no-code development.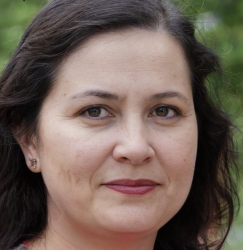 Latest posts by Rebecca T. – Co-Founder and Editor-in-Chief
(see all)