Introduction
Are you looking to build a website or app without needing to learn how to code? You're in the right place! With no-code development platforms, you can create robust applications without writing a single line of code. In this article, we'll explore six of the best no-code tools and platforms for creating your projects in 2023. Whether you're a beginner or an experienced developer, these platforms will make your life easier and save you time.
1. Webflow: Design and Develop Visually Stunning Websites
Webflow is a popular no-code platform that empowers users to design, build, and launch responsive websites without any coding knowledge. Webflow's visual design interface allows you to create custom designs using a simple drag-and-drop editor. The platform also offers a powerful CMS, allowing you to easily manage and update your website's content. Furthermore, Webflow offers a wide range of templates, making it easy for beginners to get started on their projects.
2. Bubble: Build Web Apps with Powerful Functionality
Bubble is a no-code platform that enables users to create web applications with advanced features and custom workflows. The visual editor allows you to design your app's interface, while the built-in database and API tools help you manage data and integrate with third-party services. With its wide range of plugins and pre-built elements, Bubble offers a flexible solution for both simple and complex app development projects.
3. Adalo: Create Engaging Mobile Apps
Adalo is a no-code app builder that allows you to create mobile apps for iOS and Android without any programming knowledge. With its intuitive drag-and-drop interface, you can easily design and prototype your app, add custom logic, and integrate it with various external services. Adalo's component marketplace offers a vast selection of pre-built elements, allowing you to quickly add new features and functionality to your app.
4. Wix: User-Friendly Website Builder for Small Businesses
Wix is a leading website builder that enables users to create professional-looking websites with ease. Its intuitive drag-and-drop editor, combined with a vast library of templates, makes it an ideal choice for small businesses and individual creators. Wix also offers a suite of marketing and SEO tools, helping you optimize your website and drive organic traffic. Additionally, the Wix App Market provides a wide range of plugins and integrations to enhance your website's functionality.
5. Zapier: Automate Your Workflows and Save Time
Zapier is a no-code automation tool that helps you connect your favorite apps and services, automating repetitive tasks and improving your productivity. With Zapier, you can create custom workflows called "Zaps" that move data between different applications without any coding. Zapier supports thousands of apps, making it a versatile choice for streamlining your processes and saving time on manual tasks.
6. Tally: Design Beautiful Forms and Surveys
Tally is a no-code form builder that enables users to create custom forms and surveys without any technical expertise. With its simple drag-and-drop interface, you can design engaging forms and collect valuable data from your audience. Tally offers powerful data analytics tools, allowing you to gain insights and make informed decisions based on the information you collect.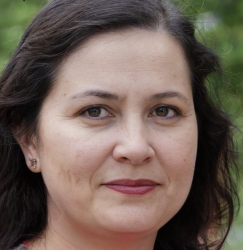 Latest posts by Rebecca T. – Co-Founder and Editor-in-Chief
(see all)